About Us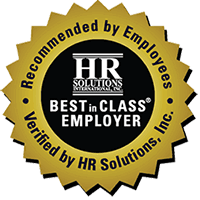 Located in sunny Tri-Cities, Washington, Kadlec is a progressive, 270 bed, nationally recognized, not-for-profit medical center. Recipient of the 2010 "Best in Class Employer" seal, Kadlec is the regional referral center for southeastern Washington and northeastern Oregon and the premiere choice for customer service excellence.
Our progressive programs and services include:
Open Heart Surgery
Interventional Cardiology
Neurosurgery
Medication Scanning
Advanced Breast Care Center
Wound Healing Center
Coumadin Clinic
Emergency Department Lantern Award Recipient
First Accredited Chest Pain Center in the Pacific Northwest
Nationally Accredited Inpatient & Outpatient Rehabilitation Program
Nationally Recognized Neonatal Intensive Care Unit
Bloodless Medicine & Surgery Program
Nationally Accredited & Recognized Diabetes Learning Center
24-hour Rapid Response, Stroke, & Trauma Teams
24-hour In-house Intensivist, Hospitalist & Pediatric Hospitalist Coverage
All-Digitalized (PACS) Diagnostic Imaging Center
Beacon Designated Intensive Care Unit
Tobacco-Free Campus
Tobacco-Free Campus
In keeping with the mission of providing the community with the best possible healthcare and setting an example for a healthier lifestyle, Kadlec's tobacco-free policy prohibits the use of tobacco in any of its buildings, on the campus of the Medical Center, on properties adjoining the Medical Center campus and in facilities controlled by the Medical Center.
Explore Tri-Cities
Nestled among three beautiful rivers, the Tri-Cities enjoys over 300 days of sunshine annually, an abundance of water recreation, excellent education and sports programs, and rich scientific, technological, and agricultural industries. For the wine enthusiast, the area is home to 150 wineries within a 50 mile radius!
Our semi-desert region has low humidity and mild seasonal weather. We have little snowfall in the winter and almost year-round outdoor recreation such as golf, fishing, and cycling.
For the sports lover, the Tri-Cities boasts the following professional sports teams: Tri-City Americans ice hockey; Tri-City Dust Devils minor league baseball, and Tri-Cities Fever indoor football league.
In addition, we are just hours away from the Seattle, Spokane, and Portland metropolitan areas, as well as excellent skiing!
The Tri-Cities' growing population of 275,000+ offers a multitude of services, yet little traffic—The commutes are short and hassle-free!
Another special feature of our community is its character of being family-oriented, along with having a very high level of education (ranked among the Top 10 high technology communities in the nation by Milken Institute). Also, electric costs in the Tri-Cities are among the lowest in the nation, and Washington State has no state income tax!
To learn more, click here .