About Kadlec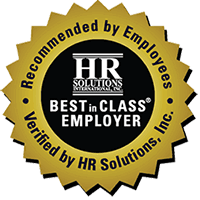 Located in sunny Tri-Cities, Washington, Kadlec is a progressive, 270 bed, nationally recognized, not-for-profit medical center. Recipient of the 2010 "Best in Class Employer" seal, Kadlec is the regional referral center for southeastern Washington and northeastern Oregon and the premiere choice for customer service excellence.
Our Mission
Provide safe compassionate care.
Our Vision
Health for a Better World.
Our Promise
"Know me, care for me, ease my way."
Our Values
SAFETY: Safety is our highest priority and is the core of every thought and decision.

COMPASSION: We reach out to people in need and give comfort. We nurture the spiritual, physical and emotional well-being of one another.

RESPECT: We treat everyone with acceptance and honesty, valuing individual and cultural differences.

INTEGRITY: We earn the trust of the community through ethical behavior and transparency.

STEWARDSHIP: We believe that everything entrusted to us is for the common good. We strive to care wisely for our people, our resources and our community.

EXCELLENCE: We hold ourselves accountable to the highest standards of quality and safety.

COLLABORATION: We join together and with others across the community to advance the interest of patients and their families.
Our progressive programs and services include:
Open Heart Surgery
Interventional Cardiology
Neurosurgery
Medication Scanning
Advanced Breast Care Center
Wound Healing Center
Coumadin Clinic
Emergency Department Lantern Award Recipient
First Accredited Chest Pain Center in the Pacific Northwest
Nationally Accredited Inpatient & Outpatient Rehabilitation Program
Nationally Recognized Neonatal Intensive Care Unit
Bloodless Medicine & Surgery Program
Nationally Accredited & Recognized Diabetes Learning Center
24-hour Rapid Response, Stroke, & Trauma Teams
24-hour In-house Intensivist, Hospitalist & Pediatric Hospitalist Coverage
All-Digitalized (PACS) Diagnostic Imaging Center
Beacon Designated Intensive Care Unit
Tobacco-Free Campus
Tobacco-Free Campus
In keeping with the mission of providing the community with the best possible healthcare and setting an example for a healthier lifestyle, Kadlec's tobacco-free policy prohibits the use of tobacco in any of its buildings, on the campus of the Medical Center, on properties adjoining the Medical Center campus and in facilities controlled by the Medical Center.
In addition, Kadlec employees are not permitted to smoke during their worked shift including paid breaks and the unpaid lunch break.